Ep 96: Indie Author Spotlight Shines with author Max Monroe
On this episode of Buzzing about Romance we are excited to shine the spotlight on to one of our favorite Author Duos Max Monroe. All month long we have celebrated the Indie author. The author who does it all and puts out some amazing stories for us. Between Quick Shots of Romance and our regular episodes we have featured 12 indie authors this month. We shared some of our favorites and found some new ones to love.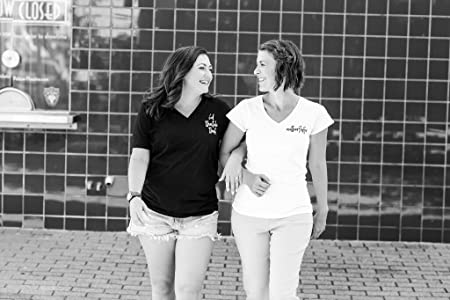 Meet the Duo: About five years ago, a dynamic duo of romance authors teamed up under the pseudonym Max Monroe, and, well, the rest is history…

Max Monroe is the New York Times and USA Today Bestselling Author of more than thirty contemporary romance titles. Favorite writing partners and longtime friends, Max and Monroe strive to live and write all the fun, sexy swoon so often missing from their Facebook newsfeed. Sarcastic by nature, their two writing souls feel like they've found their other half. This is their most favorite adventure thus far.
Connect with Max Monroe:
https://www.facebook.com/authormaxmonroe
https://www.instagram.com/authormaxmonroe/
https://twitter.com/authormaxmonroe
https://www.pinterest.com/authormaxmonroe/
https://www.youtube.com/channel/UCStl-r4lHYFU_ZJXUljQ1Hw
Book of the Week:
Leah: Mine to Keep by Kennedy L. Mitchell. I was slumping so hard and did a bunch of dirty Novellas and suspense re-reads to get me out of it. And this one… She creates an extremely compelling story with damaged characters that you don't want to start rooting for. This is a single parent; age gap; sibling best friend; friends to lovers story that gets all the tropes right without overpowering the story with them.
Becky: Father of the Bride by Chloe Maine… it is delightful and dirty quick novella. It is an age-gap best friend's dad romance. Dirty talking and so much sexiness
Patreon Update: We appreciate our Patreon supporters and would not be able to bring you the podcast without them. We currently have 4 open Tiers on Patreon. Those start at $5 a month and include membership to drunk book club and exclusive content. Our first goal is to reach 40 patreon members. Once we reach that we will host another epic giveaway. Our Big Goal is 500 Patreon members.
Drunk Book Club: Next Book Club is May 21st we will be joined by author Duo Max Monroe. We are reading My Brother's Billionaire Best Friend. They will be joining us for the evening. Book Club is exclusive event for Patreon. You can find details at Bookcaseandcoffee.com
Spring Fling Bingo Challenge going on right now for the Month of April and May. When we think spring we thing mud and dirt, new life and growth. We think off all the new plans and hope that come with the start of Spring. We are providing you with a guide to get rid of the grey skies of winter and embrace the warmer days and spicy books!
Group Read. Each month we host 1-2 group reads in our discord server. The next book we are reading is In My Heart by Nora Everly. We are discussing this on 4/27 and we will be live with Nora on IG on 4/28 to ask all the questions. These and any of our discord events are open to anyone who is interested in reading talking books.

Did you know you can support the podcast by shopping on Amazon via our Amazon Affiliate link?
Next Up: On the Next Episode of Buzzing about Romance we are joined by Duchess Katie and Lady Sadie as we hold RomanceLandia 101. We are breaking down the lingo and all the basics of the Romance Genre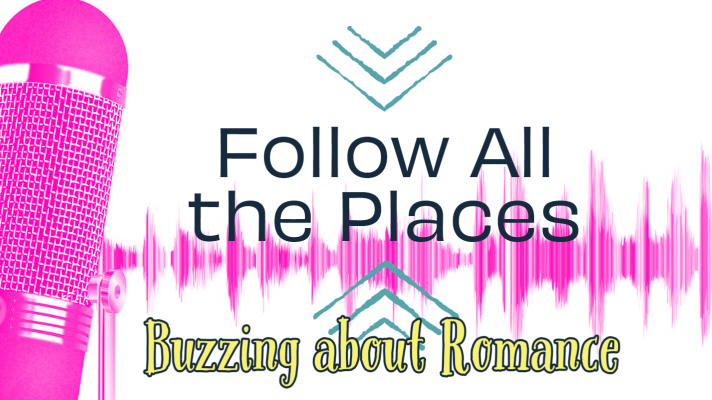 Patreon: https://Patreon.com/bookcaseandcoffee
Facebook: https://Facebook.com/buzzingaboutromance
Instagram: @buzzingaboutormance
Music by Cambo
Itunes | Spotify | Stitcher | Google | RSS Feed