Welcome to the first ever Buzzing about Romance- Romance Rumble! This epic battle will take place with the help of Podcast contributors, Rachel, Heather and Carolina. The Romance Rumble is find what book in our opinion does the best job of defining its main trope. We are going to battle over 8 of your favorite tropes. We are going to defend what book we think best represents that Trope.
Topes up for battle and the Match ups.
Sports
Leah- The Bombshell Effect by Karla Sorensen
Heather- A Secret for a Secret
Carolina – Ryker by Sawyer Bennett
Rachel- Blind Pass by Teagan Hunter
2nd Chance
Leah- A Photo Finish by Elsie Silver
Heather- Southern Bombshell by Jessica Peterson
Carolina – Take Me Away by Kelly Elliott
Rachel- Could Have Been Us by Corinne Michaels
Enemies to Lovers
Leah- The Bully by Willa Nash
Heather- Egotistical Puckboy (Eden Finley/Saxon James)
Carolina – My Unexpected Vow by Harlow James
Rachel- By a thread by Lucy score
Dark/Taboo
Leah- Little Dove by Layla Frost
Heather- Always Been You (Q.B TYler)
Carolina – Save Me by Stacey Kennedy
Rachel- The Brit by Jodi Ellen Malpas
Grumpy-Sunshine
Leah- Gianna by Jennifer Hanks
Heather- Riggs by Sawyer Bennett
Carolina – My True Love by Melissa Foster
Rachel- Real Fake Love by Pippa Grant
Friends to Lovers
Leah- Dangerous Rescue by Riley Edwards
Heather- Blindsided by Eden Finley
Carolina – Only One Regret by Natasha Madison
Rachel- The One for Me by Corinne Michaels
Sibs-Best Friend
Leah- Trouble Maker by
Heather- Playing for Keeps by Kendall Ryan
Carolina – Doctor Mistake by J. Saman
Rachel- Make Me Yours by Melanie Harlow
Age-Gap
Leah- Renegade by Laramie Briscoe
Heather- Love Unexpected by Q.B Tyler
Carolina – Mackenzie's Turn to Fall by Harlow James
Rachel- The Billionaire by Marni Mann
Romance Rumble Rules-
Goal: Present your book in the trope and why it is the BEST representation of that Trope.
You will have 60 secs to do this.
You will go Head-to-Head against another "Player"
The Host (Becky) and the other 2 not presenting in that head-to-head will vote as to who sold their book the best, not if they agree or disagree but who broke down the book in the trope the best in the time limit.
The winning book will go to the next round.
One we are left with the best rep of that Trope as voted by us. We will then have the books go head-to-head on their merit.
Want to help us pick the overall winner of the Romance Rumble Vote will start on 3/22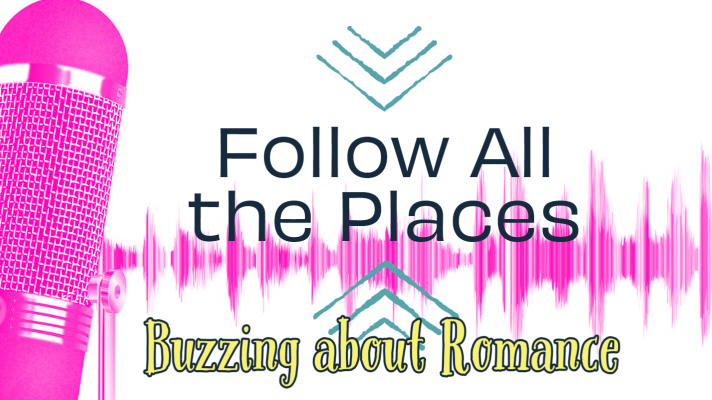 Patreon: https://Patreon.com/bookcaseandcoffee
Facebook: https://Facebook.com/buzzingaboutromance
Instagram: @buzzingaboutormance
Music by Cambo
Itunes | Spotify | Stitcher | Google | RSS Feed