Ep 53 Buzzing from Bees to Romance. A Year in the Numbers of a Romance Readers Podcast.
Buzzing about Romance has reached the start of our Second year of the Podcast. The Average podcast only lasts about 8 episodes. It is amazing that we have over 100 episodes and have made it to year two.

Our Year was not without growing pains, however I would not change any moment of it.
On June 25th 2020 We launched our first Episode oF Drinks with the Bees. Brittni and I, we reviewed Kandi' Steiner's Make Me Hate You.
At the end of January due to family and life commitments Brittni stepped away from the podcast and by mid february we had rebranded from Drinks with the Bees to Buzzing about Romance. Added a new co-host Leah. We also doubled our Quick Shot of Romance Episodes per week.
Here are some Numbers.
This is episode 53 for our Sunday episodes. Only one Sunday did we not drop an episode and that was due to the end of the year and Christmas holiday.
We have featured 40 authors on our Sunday Episodes.
2333 Views on our Youtube Channel as of 6/15
We have hosted 11 Drunk Book Clubs. Our first book Club in August of 2020 was 6 of us including the author.. Now we average about 20 of us.
Multiple Book chats, Our 2021 Reading challenge and our Summer Reading Challenge.
Somethings are to many too count:
Book recs.
Laughs
Book Boyfriends
Danica's unread kindle number.
The shenanigans.
The number of times Becky has said the word PENIS on the podcast.
One of the best parts has been the community of Romance lovers!
What else we're reading this week/weekend:
Becky- New Hockey Series Jasper by Lulu Moore
Leah- Nice Buns by Mary B Moore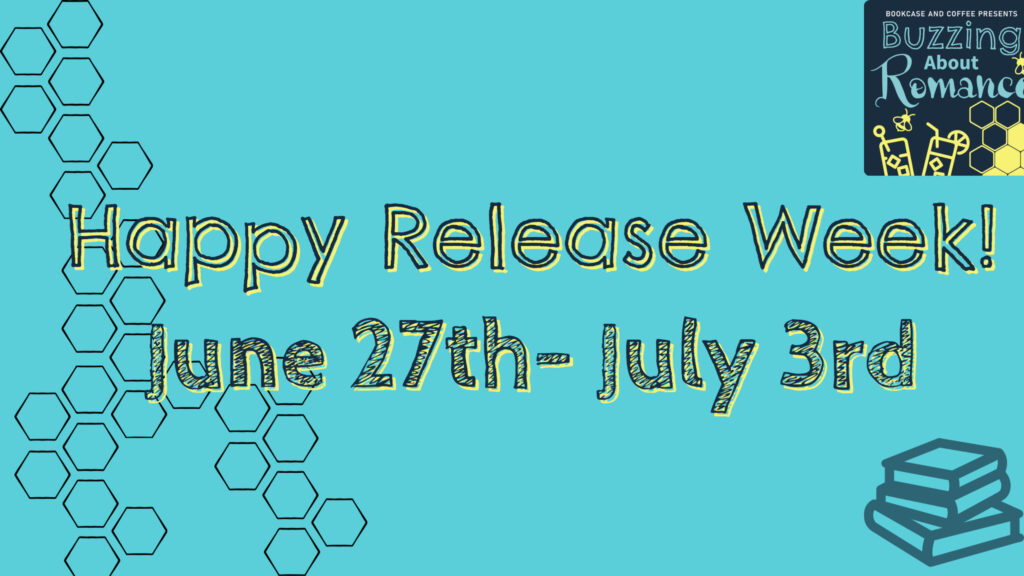 Notable Upcoming releases:
Disciple: The East End Boys (Book 2) by Christopher Harlan Jun 27
Caught in the Crosshairs by Daphne Drake 6/27
More Than a Hope: A Bodyguard Romance Series (Book 3) by Kennedy L. Mitchell Jun 28
Bad Swipe (Billionaire's Club Book 12) by Elise Faber Jun 28
Flipping Love You (Boys of the Bayou Gone Wild bk 3) by Erin Nicholas Jun 29
Dangerous Love (TAKEBACK Book 1) by Riley Edwards Jun 29
The Introvert's Guide to Speed Dating by Emma Hart Jun 29
The Princess Stakes: A Multicultural Regency Romance by Amalie Howard Jun 29
The Definition of Icing : A Dallas Demons Hockey Romance by Aven Ellis Jun 30
The Exception (Summer Nights Series Book 3) by Lauren H. Mae and Rosalie Rooks Jun 30
You Are My Reason: Duet by Willow Winters Jun 30
Next Up: Is your TBR list out of Control? Not sure what to read next? In a bit of a reading slump? The Buzzing about Romance librarians are back to give some tips and tricks on how to manage it all!

Patreon: https://Patreon.com/bookcaseandcoffee
Facebook: https://Facebook.com/buzzingaboutromance
Instagram: @buzzingaboutormance
Music by Cambo