Drinks with the Bees Happy Hour Edition with Avery Maxwell
Join us as we celebrate the release of Saving His Heart by Author Avery Maxwell
When: Saturday December 19, 2020
Time: 7p CST
Where: The Youtube
Make sure you hit the Bell for a reminder and subscribe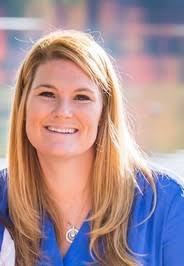 Avery Maxwell grew up in a very small town in Vermont (not too far from where her female characters in The Broken-Hearts Series are from. She left Vermont for college and return to visit family (but only in August when it isn't so eyeball freezing cold!) She lived in Boston for twenty years and now lives in North Carolina with her husband, four kids, and two dogs! It's a very full house!
Avery fell in love with Romance the very first time she watched Cinderella. Her family would tell her growing up, she was obsessed, and maybe it's true. She just loves the magic of it all. Who doesn't want to believe there is a happily ever after and a prince or princess made just for you?
Avery has taken what she loves and turned it into sweet and sexy Contemporary and New Adult romances with a side of Romantic Comedy thrown in for good measure. Her stories are of friendship and trust, heartbreak, and redemption. A sucker for a happily-ever-after and the stories that make them. Her heroines have sass, her hero's have steam, and together they bring the tales you won't want to put down.
Website: https://www.averymaxwellbooks.com/
Goodreads: https://www.goodreads.com/author/show/20347296.Avery_Maxwell
Facebook: https://www.facebook.com/AveryMaxwellBooks/
Instagram: https://www.instagram.com/averymaxwellbooks/
Newsletter: https://www.averymaxwellbooks.com/reviews