Being a Bookcase is expensive
Kindle Unlimited versus Hoopla versus Libby
Reading can be a super expensive hobby to have. Especially when you can read a book a day. I didn't realize how much I spent on books until a few years ago when the settlements from the class action lawsuit against eBook publishers came out. The first round I had over $100 the second round was about $60. They paid pennies on the dollar so in other words I spent a crap ton of money on eBooks!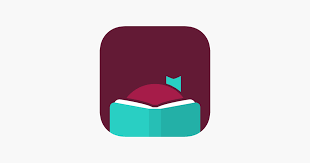 This prompted me to take a look at different options to help fill my need of books while trying not to spend buckets of money on them. I of course started with our local library/state program for digital books. Libby powered by Overdrive is easy to use. It can be used on your Kindle, Nook, Tablet or Phone seamlessly. Libby does limit you to 15 downloads per library card. But it is the Library. I mean I have always loved the Library. It is one of my most favorite places in the world. The library is really the center of our community and even with the change in technology most libraries have embraced the technology creating a great resource for communities. My frustration with the library is the same as it was when I would check out physical books, the wait. All the waiting. It can take upwards of 6 months of waiting before it is your turn with a popular book. Long wait times, limited resources something libraries have struggled with for decades. There really isn't a way to get around the wait. Libraries are a priceless commodity and we should be doing everything we can to preserve them. It isn't always the best option for a total "bookcase" like myself.

Given all the frustration with waiting of course I had to keep looking for other options. Recently our local library added Hoopla to their services. Hoopla is an okay option. It must be used on a tablet or iPhone, which for me creates issues with headaches if I read to long on it. Hoopla limits you to only 10 check outs a month but on the other hand items are always available no wait time. I am not going to lie I have gone to using not only my library card but that of my children's, so I have plenty of downloads available. The frustration with Hoopla is their catalog is very limited. Sometimes book one and book three will be in the catalog but not book two. The nice thing about Hoopla is the audio book catalog. It is an great alternative to expensive Audible.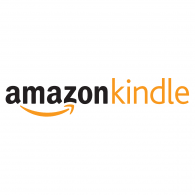 Another alternative I have investigated and used is Kindle Unlimited, while not free it does allow you unlimited borrowing of books. You can only hold 10 books in your library at a time, library/libby limits you to 15 check outs. The nice thing is they easily download on to your kindle. I have stepped out of my comfort zone of authors and have found new authors who I love just as much. Sometimes I do come across authors with stories that are a little lacking. It is sometimes difficult to wade through it all and find something to read. It can also be overwhelming just on the size of their catalog. I have not found the best way to filter through the catalog. I read a lot more reviews now than I ever have. I also find myself reviewing more books to help fellow book lovers.