BEAST OF BISHOP'S LANDING by Amelia Wilde
Release Date: February 8th
Genre/Tropes: Contemporary Romance/Dark Romance/Erotic Romance/Age Gap/Fairytale Retelling
AVAILABLE NOW!
Amazon: https://amzn.to/3r4s4Vx
Amazon INTL: https://bit.ly/3HVcGlf
Apple Books: https://apple.co/32zzCaE
Barnes & Noble: https://bit.ly/3FjPRWM
Kobo: https://bit.ly/3nc3i4R
Google Play: https://bit.ly/335nn5R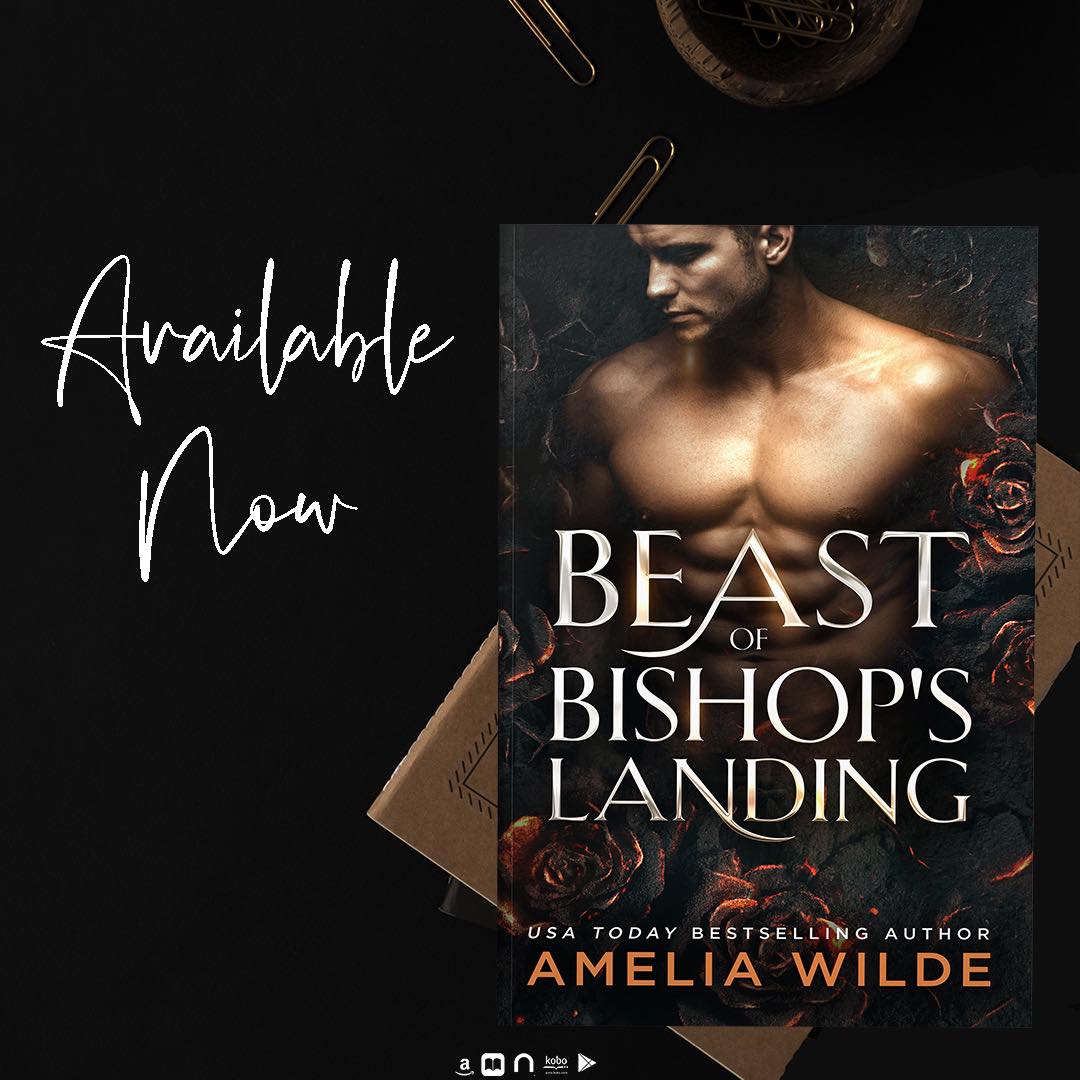 Add to Goodreads:
https://www.goodreads.com/book/show/60225260-beast-of-bishop-s-landing
Blurb:
"Wow! Just wow! It is the hands down the best dark Beauty and the Beast retelling I have ever read." – It's Gotta Be The Books
Leo Morelli is infamous for his temper. The Beast of Bishop's Landing is cold and ruthless… and he's determined to take revenge on the Constantine family.
Haley will do anything to protect her father.
Even negotiate her body in exchange for her family's future.
★★★★★ "OMG, Leo is just everything!! He's ruthless, intense, hot AF and damaged. I love these two and their chemistry!!! This book kept me on the edge of my seat the whole time and that ending?" Brigid, Goodreads
BEAST OF BISHOP'S LANDING contains all three books in the trilogy! Over 700 pages in this scorching hot modern-day fairy tale retelling.
About the Author:
Amelia Wilde is a USA TODAY bestselling author of steamy contemporary romance and loves it a little too much. She lives in Michigan with her husband and daughters. She spends most of her time typing furiously on an iPad and appreciating the natural splendor of her home state from where she likes it best: inside.
Connect w/Amelia:
Website: https://awilderomance.com/
Facebook: https://www.facebook.com/awilderomance
Facebook Group: http://bit.ly/letsgetwilde
Twitter: https://twitter.com/awilderomance
Instagram: https://instagram.com/awilderomance
Pinterest: https://www.pinterest.com/awilderomance/
Goodreads: https://www.goodreads.com/author/show/14671616.Amelia_Wilde
Amazon: https://amzn.to/2QIKg4R
Bookbub: https://www.bookbub.com/authors/amelia-wilde
Newsletter Signup: https://www.subscribepage.com/ameliawilde