CAUGHT BY LOVE by Melissa Foster
The Steeles at Silver Island
Releasing Feb 9th, 2022
World Literary Press
Blurb:
He's set on pleasure, but she's all business. Sizzling chemistry and a surprising connection set this sexy love story in motion. But is it enough to last forever? Find out and fall in love on the sandy shores of Silver Island, home to coffee shops, boat races, midnight rendezvous, and the sexy, sharp-witted Steeles.
Archer Steele is one of the leading vintners on the East Coast. He's arrogant, aggressive, and has never been interested in settling down, which is what makes his hookups with his sister's beautiful blond best friend, hair and makeup artist Indi Oliver, the perfect escape. But Indi's toying with moving to the island, and when she ends their no-strings trysts to focus on her business, Archer isn't ready to let her go…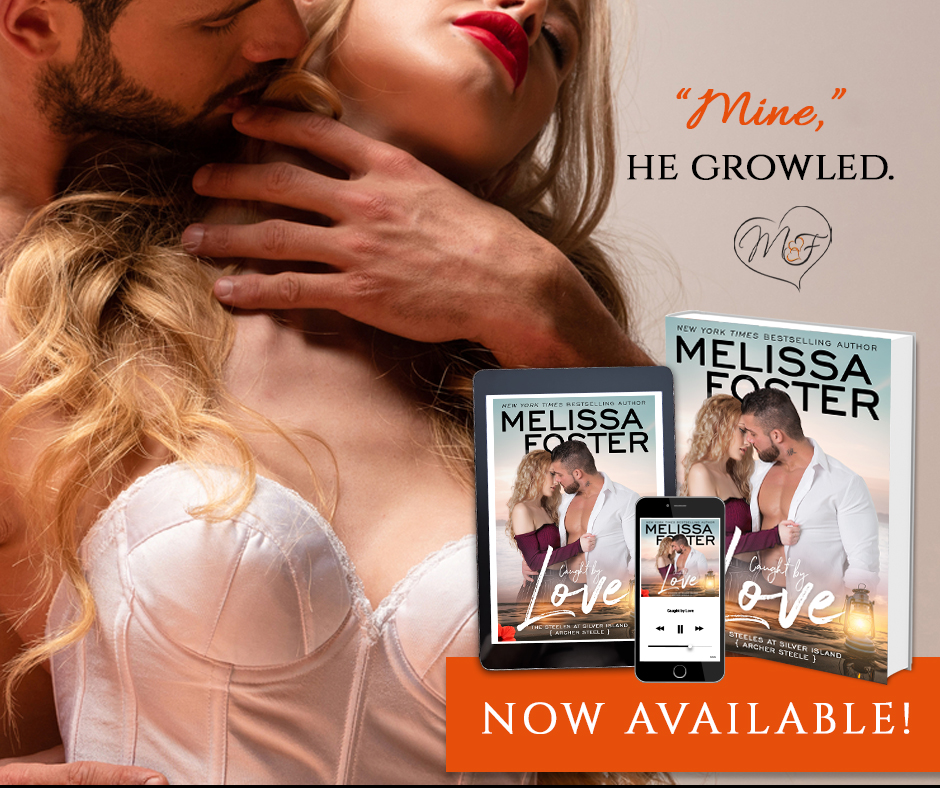 Sneak Peek, https://melissafoster.com/caught-by-love-sneak-peek/
Goodreads link: https://www.goodreads.com/book/show/56957819-caught-by-love
Goodreads series link: https://www.goodreads.com/series/282375-the-steeles-at-silver-island
Buy Links:
➜KINDLE: https://smarturl.it/SI3_Kindle
➜APPLE: https://smarturl.it/SI3_Apple
➜NOOK: https://smarturl.it/SI3_Nook
➜KOBO: https://smarturl.it/SI3_Kobo
➜GPLAY: https://smarturl.it/SI3_GPlay
➜PAPERBACK: https://smarturl.it/SI3_Pb
Audio, narrated by Aiden Snow and Andi Arndt
➜AMAZON: https://smarturl.it/SI3a_Amazon
➜APPLE: https://smarturl.it/SI3a_Apple
➜AUDIBLE: https://smarturl.it/SI3a_Audible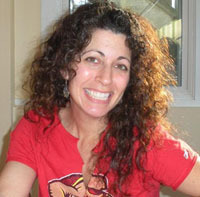 Author Info
Melissa Foster is a New York Times, Wall Street Journal, & USA Today bestselling author. She writes sexy and heartwarming contemporary romance and new adult romance with emotionally compelling characters that stay with you long after you turn the last page. Melissa's emotional journeys are lovingly erotic and always family oriented–perfect beach reads for contemporary romance lovers who enjoy reading about wealthy heroes and smart, sassy heroines.


Author Links:
Website: http://www.melissafoster.com/
Facebook: http://www.facebook.com/MelissaFosterAuthor
Twitter: https://twitter.com/Melissa_Foster
GoodReads: https://www.goodreads.com/author/show/3023973.Melissa_Foster
Newsletter: http://melissafoster.com/newsletter/
BookBub: https://www.bookbub.com/authors/melissa-foster
Instagram: https://www.instagram.com/melissafoster_author/
TikTok: https://www.tiktok.com/@melissafoster_author
Series Links:
❤️ TEMPTED BY LOVE (Book 1)
➜KINDLE: https://smarturl.it/TBLS_Kindle
➜APPLE: https://smarturl.it/TBLS_Apple
➜NOOK: https://smarturl.it/TBLS_Nook
➜KOBO: https://smarturl.it/TBLS_Kobo
➜GPLAY: https://smarturl.it/TBLS_GPlay
➜PAPERBACK: https://smarturl.it/TBLS_Pb
Available in audiobook (narrated by Brian Pallino and Jennifer Mack)
➜AMAZON: https://smarturl.it/TBLSa_Amazon
➜APPLE: https://smarturl.it/TBLSa_Apple
➜AUDIBLE: https://smarturl.it/TBLSa_Audible
❤️ MY TRUE LOVE (Book 2)
➜KINDLE: https://smarturl.it/MTLp_Kindle
➜APPLE: https://smarturl.it/MTL_Apple
➜NOOK: https://smarturl.it/MTL_Nook
➜KOBO: https://smarturl.it/MTL_Kobo
➜GPLAY: https://smarturl.it/MTL_GPlay
➜PAPERBACK: https://smarturl.it/MTL_Pb
Available in audiobook (narrated by Jennifer Mack and Aiden Snow)
➜AMAZON: https://smarturl.it/MTLa_Amazon
➜APPLE: https://smarturl.it/MTLa_Apple
➜AUDIBLE: https://smarturl.it/MTLa_Audible