Why a DNF?
We all have reasons that a book doesn't work for us. The Truth of it is not finishing a book is personal. There are lots of readers who can't. There are also many who feel if you don't finish the book you should not review it. I think there value in understanding why someone dnf'd a book. If there were reviews out there talking about my recent DNF and how it is basically a love triangle for the first 40% I would never have picked it up. I don't care if the hero is swoony and it makes for a great read, the first 40% made me ragy and quickly I became disconnected from all the characters.
I will continue to talk about my DNFs and why a book did not keep my interest. There is value in this for my community of readers. Also on the off chance an author reads the reviews it allows me the opportunity to share in a safe way that this did not work for the type of reader I am. There are 100,000 books out there I want to read so I am going to be picky what I give my time too.
As readers we have every right to have an expectation of a book. We are absolutely allowed to speak to the fact that a book did not meet those expectations. That is why there are reader spaces. Reviews are for fellow readers. It is to help gage possible interest in a book. If a book I am reading did not meet my expectations and I choose to book the book down then 100% it is ok for me to speak to that!
Here is a review of a recent DNF for me.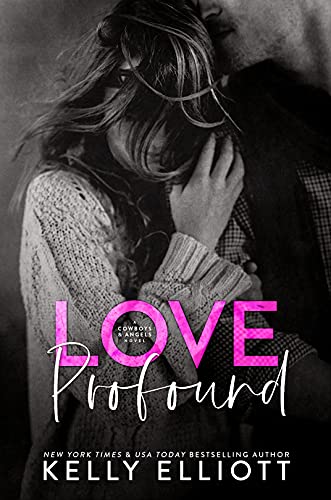 Love Profound by Kelly Elliott
Series: Cowboys and Angels
DNF
Tropes: Cowboys, Love Triangle, Close proximity, author, SIbling's Friend,
Borrowed from Local Library
Here is the thing I enjoyed book 1 and I have been told that this is a series you have to read in order. so I tried. But I am not happy. The book has our heroine having an affair/fling with another character who is not the hero. And all the sudden with plans for him to come visit her in texas she is home and in the arms and attracted to another guy. By 20% it started to read like a love triangle. I am told to keep reading that Wade will show up and win your heart but nope! No Thank you. I did not need any of the on page antics of Meli and Liam, especially if he is not the hero.
This is a case where the author could have alluded to the fling without giving us it on page.
I am unsure if I will continue on with this series. I am curious about the other couples I just don't love a love triangle or implied.