Quick Shot of Romance: Until Fools Find Gold by Mary B. Moore.
On This episode of a Quick Shot of Romance Becky and Leah are reviewing Until Fools Find Gold by Mary B. Moore.
Synopsis: From Good Reads
Luna
Two years ago, my dad had packed us up in the middle of the night and we'd left town. We weren't allowed to contact anyone or look back – until now. I'd run away, going back to the only security I'd ever known with my best friend Levi and his family.
Coming home was hard. Although I got to see my best friend again, it also meant seeing the man I'd been in love with since I was six years old – Noah Townsend. Working for him brings us into close contact and makes my no fraternization with the family members of my friends rule difficult.
One trip to Vegas to visit his friend Sven and a lot of alcohol later, I woke up Mrs. Townsend.
The problem was, I didn't wake up in our hotel room or with him beside me.
Noah
"Don't touch my best friend," my brother told me. It's like being told not to push the button – you bide your time until no one's around and then pounce.
Now that Luna was back, I was pushing the damn button, and I didn't care what he had to say about it. She's mine to protect, mine to love, just plain mine.
My trip to Vegas wasn't for the reasons that I told her it was, and there was little room for things to go wrong. But I woke up the morning after our wedding and she was gone.
Luna is my wife, my world, my boom, and I will find her.
Release Date: April 16, 2019
Trope: Rescue Romance, Protector Romance, Anti-Hero (?), childhood friends, Best Friend's Brother, virgin heroine, Small town, Slow Burn (55% in Leah! )
Steam Level: 4 (once it started it was there! ) Series: Providence Gold Series Book 1 this is a spin off from the Providence Series

Did you like this book?
Leah: I love this book, but Mary B. Moore is one of my absolute favorite authors.
Becky: Yes, Super engaging great characters. Some funny moments with in the seriousness of the story
Who would typically like the book?
Leah: There is almost a slapstick comedy aspect to parts of this book, so you need to be prepared for that over the topness.
Becky: Needs to like a bit of an anti-hero. Small town romance/tight knit family
Would you recommend this book?
Leah: I definitely recommend this book, in fact Becky read it on my recommendation. So "your welcome"
Becky: I would, particularly if you like Mafia romances but want something a little bit more on the lighter side.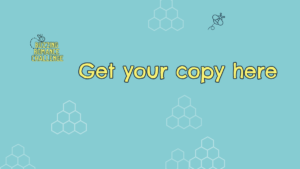 Patreon: https://Patreon.com/bookcaseandcoffee
Facebook: https://Facebook.com/buzzingaboutromance
Instagram: @buzzingaboutormance
Music by Cambo
Itunes | Spotify | Stitcher | Google | RSS Feed