Quick Shot of Romance: Every Time I Fall by Lexi Ryan
On This episode of a Quick Shot of Romance we are reviewing Every Time I Fall by Lexi Ryan which was on of our top reads of 2021. This is book 3 in the Orchid Valley Series.
Synopsis: From Good Reads
New York Times bestselling author Lexi Ryan brings you Every Time I Fall, a sexy standalone romance about a woman learning to love herself and the guy who's loved her all along.

He's my brother's best friend.

The hot guy with the heart of gold I've never let myself want.

Guys like Dean don't go for girls like me.

Curvy. Thick. A big girl. Whatever label you put on me, I know who I am and what it means. And that's fine. I'm content to be Dean's buddy and nothing more.

Or so I thought. When Dean finds out about my bedroom issues and decides to help me fix them, everything changes.

He swears there's no such thing as "bad in bed" and pleasure is all about chemistry. I'm not convinced, but he intends to prove it. With his mouth. With his body. With his dirty texts and whispered promises.

I know from the first kiss that I'm going to fall hard. That this can't last, and the end might break me. But, for these days with Dean, all the hurt might be worth it.
Release Date: April 13, 2021
Trope: Friends to lovers; Siblings Best friend; Real-Bodied Heroine; slow burn, bedroom help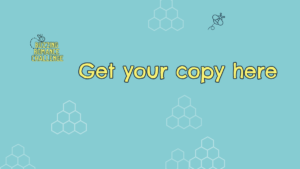 Patreon: https://Patreon.com/bookcaseandcoffee
Facebook: https://Facebook.com/buzzingaboutromance
Instagram: @buzzingaboutormance
Music by Cambo
Itunes | Spotify | Stitcher | Google | RSS Feed