Happy Hour with Golden Angel
Join Becky and Heather as they welcomes author Golden Angel to Happy Hour! We are celebrating her latest release Legally Bound. This is book 5 in the Masters of the Marquis Series
When: Friday March 10, 2023
Time: 9p est
Where: The Youtube
https://tinyurl.com/BooksonYoutube
Make sure you hit the Bell for a reminder and subscribe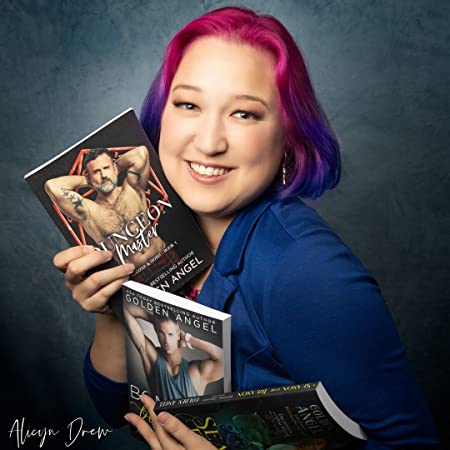 Meet Golden Angel:
Golden Angel is a USA Today best-selling author and self-described bibliophile with a "kinky" bent who loves to write stories for the characters in her head. If she didn't get them out, she's pretty sure she'd go just a little crazy.
She is happily married, old enough to know better but still too young to care, and a big fan of happily-ever-afters, strong heroes and heroines, and sizzling chemistry.
When she's not writing, she can often be found on the couch reading, in front of her sewing machine making a new cosplay, hanging out with her friends, or wandering the Maryland Renaissance Fair.
Sign up for the Golden Angel Legion newsletter to receive a free story, exclusive to subscribers.
Connect with Golden:
Amazon → http://amzn.to/2DplX3X
Newsletter smarturl.it/AngelNewsletter
BookBub → http://bit.ly/2G68e3O
Goodreads → http://bit.ly/2rt4rdL
Facebook → http://bit.ly/2Ds7c0e
Website → www.goldenangelromance.com