Ep. 73 Found Family with Rhenna Morgan
On this Episode Becky and Leah chat with author Rhenna Morgan all about writing found family. We find out where the inspiration for her characters comes from. We also talk about all the things we love about the strong men and even stronger women she writes.
Meet Rhenna: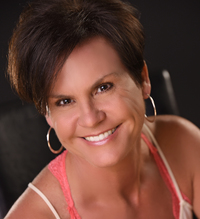 A native Oklahoman with two beautiful girls, Rhenna Morgan is a certified romance junkie and has a resume that reflects her passion for new experiences. Since graduating with a Bachelors in Radio, Television, and Film at Oklahoma State, she's racked up positions ranging from on-air radio talent, skip tracer, and promotions director, to real estate agent, project manager, and business analyst.
http://RhennaMorgan.com
https://www.facebook.com/RhennaMorgan
https://www.facebook.com/groups/685771801535970
https://www.instagram.com/rhennamorgan/
https://rhennamorgan.com/newsletter/
https://twitter.com/rhennamorgan
https://www.pinterest.com/rhennamorgan/
https://www.goodreads.com/author/show/8596977.Rhenna_Morgan
https://www.bookbub.com/authors/rhenna-morgan
The Romance Lovers T-shirt Club is so much more than just a shirt!
Treat yourself (or a fellow romance-reading friend) to a book/reading themed T-shirt subscription! Their T-shirts are super soft, lightweight, and custom-designed to give you a unique look every single month.
December's T-shirt is an adorable T-shirt that is red and says reading with my Gnomies.
Each shipment comes with a free romance e-book code and a mini author swag pack! You can order the designs you love or subscribe and save. Orders placed by the 28th of each month will ship by the middle of the following month. If you enter the code Buzzing15 at checkout you will get 15% off their first order. Or find the link in our On the Shelf Show Notes? https://bookboxbabe.com/discount/Buzzing15.
Book of the Week.
Leah: Jennifer Hanks Dimarco Series
Becky: Beautifully Broken Redemption by Catherine Cowels.
The Holidays are coming! Did you know that we are an amazon affiliate? You can help support the podcast by simply using the link on our website while shopping on amazon. Also this week we are launching our Holiday store front. It is all the things a book worm and romance reader could want. It is a great place to direct loved ones, students and coworkers to help them pick out the perfect gift for you!
Do you have an episode idea for us? We want to know them all! Tell us what authors, industry insiders or topics you would like to see us cover? Which books should we review for a Quick Shot of Romance? Send us an email at [email protected]
Next Up (what we are discussing next time): We are handing hosting duties over to Duchess Katie and Lady Sadie for a Corset and Crown edition of the Podcast. They are chatting with author Adriana Herrera. She is one of the authors behind last year's successful Dukes I Like to F anthology. And this year the follow up Rakes I liked to F releases on 11/30 . Adriana is a Latinx author who doesn't mind bringing the sexy to her romance be it Historical Romance or Contemporary. She also believes everyone should have an HEA.

Patreon: https://Patreon.com/bookcaseandcoffee
Facebook: https://Facebook.com/buzzingaboutromance
Instagram: @buzzingaboutormance
Music by Cambo
Itunes | Spotify | Stitcher | Google | RSS Feed