Ep 55. Rating Romance with Kelly from the Boobies and Noobies Podcast.
On this episode we are going to talk about the 5 star rating system and how we review books. We are joined by Fellow Podcaster Kelly from the Boobies and Noobies Podcast.
Meet Kelly:
Kelly Reynolds is a long-time lover of romance novels, donuts, and yoga pants. She picked up her first romance novel in 2009, I'm in No Mood for Love by the incomparable Rachel Gibson, and soon after discovered a genre full of untold possibilities. When it comes to tropes, Kelly prefers enemies-to-lovers, fake dating, and rough-around-the-edges-but-gooey-in-the-center heroes. Mmm, marshmallow men!
By day, Kelly works as a copywriter, blogger, and teacher. By night, she cozies up to her books or the latest trashy Netflix reality show.
You can find Kelly:
https://boobiesandnoobies.com/
https://www.facebook.com/boobiespodcast/
https://www.instagram.com/boobiespodcast/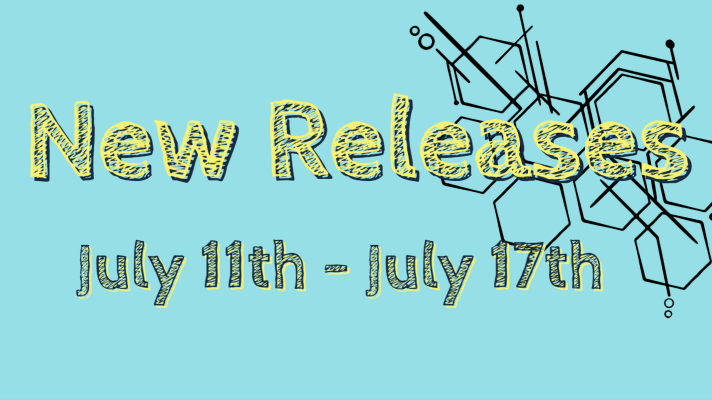 Notable Upcoming releases:
7/12 My Unexpected Family by Harlow James
7/12 The Spark by Vi Keeland
July 13 Exposed by Kristin Callihan
July 13 Pause by Kylie Scott
July 13 Dirty Toe Drag by Toni Aleo
July 13 Trusting Molly by Susan Stoker
July 13 It Happened One Summer by Tessa Bailey
July 13 While We Were Dating by Jasmine Guillory
July 13 Calling Cassie Alaska Blizzard book 9 by Kat Mizera
July 13 Infamous Love by Lea Coll
July 15 The Brazen (Calamity Montana, book 3) by Willa Nash
July 16th All Fired Up (Hometown Heat, book 1) by Lili Valente
Next Up (what we are discussing next time): We are chatting with author Kandi Steiner all about her social media success. Kandi recently had a teaser video about her book Wrong Game go viral on Tiktok boosting book sales to drive the book to the bestseller list in the Amazon Store.

Patreon: https://Patreon.com/bookcaseandcoffee
Facebook: https://Facebook.com/buzzingaboutromance
Instagram: @buzzingaboutormance
Music by Cambo