Drinks with the Bees' Quick Shot of Romance A Favor for a Favor
On Today's Quick Shot of Romance We are reviewing:
A Favor for a Favor by Helena Hunting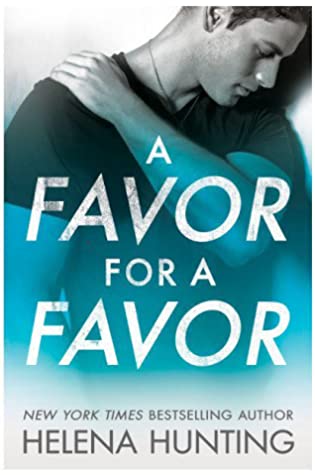 There are three books in the series . This is the second book in her All in Series.
A Lie for a Lie. -Book One is Lainey and Rooks Story.
A Favor for a Favor- Bishops and Stevie's Story
The Final Book in the Series is a Secret for a Secret which is Ryan "King" Kingston and Queenie story.
Each book can be read as a stand alone but honestly they are all worth reading.
Good Reads Synopsis : https://www.goodreads.com/book/show/50155745-a-favor-for-a-favor
Review: https://bookcaseandcoffee.com/a-favor-for-a-a-favor-by-helena-hunting-review
Brittni's Rating: Champagne ALL NIGHT LONG !
Becky's Rating: Champagne in the Morning with a Brunch Bonus!
Quick Shot Rating System:
1 star- Beer (good ole Natty lite)
2 star- What's on special… give me what you got available
3 star- Well drink
4 star- Whiskey (smooth, get what you need out of it, and be done)
5 star- it's a champagne night
A Drink Special Note: On Sept 23rd- 30th we have a huge giveaway on our Drinks with the Bees Instagram Account. You can win a signed copy of A Favor for A Favor. Some major book swag from Helena, a hockey themed clothed face mask and a hockey themed Travel Coffee Mug! Rules to enter are on the website or on our Instagram! This is a giveaway valued at over $70.
Where you can Find us.
Facebook: https://Facebook.com/bookcaseandcoffee
Instagram: @brittnivan07 @drinkswiththebees @bookcaseandcoffee
Becky: https://Goodreads.com/bookcaseandcoffee
Brittni: https://www.goodreads.com/user/show/60204776
Music by Cambo
Itunes | Spotify | Stitcher | Google | RSS Feed
All inquires about the podcast or interested in us reviewing your book can be sent to [email protected]