Marked by Jenika Snow coming soon!
Coming Monday March 23rd!
<3 Marked… I licked it, so it's mine. <3
This is an over the top, totally filthy romance with a possessive alpha hero… the kind we all love 😉
Add to your TBR–>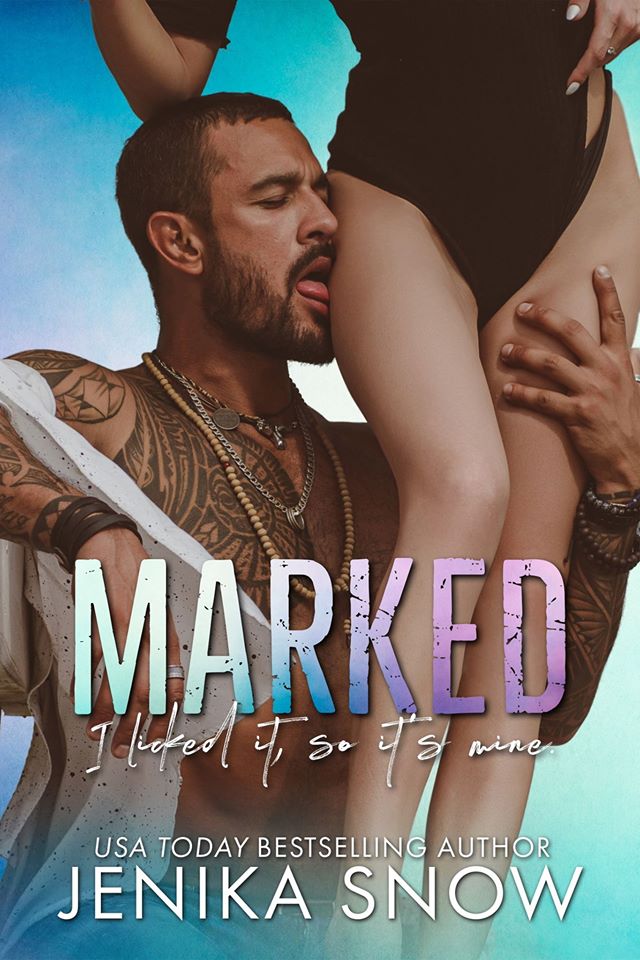 I saw her through a crowded dance floor. I didn't know what it was about her, but she transfixed me, possessed me.
I was instantly obsessed.
I had to have her.
She let me touch her, dance with her, move with her. But that wasn't enough.
I didn't know her name, but I wasn't letting her get away.
And it seemed fate had plans for us.
A chance run-in the next day, a misunderstanding, has our paths crossing once more. She could act like she was indifferent toward me, but I saw the truth. I saw it in her eyes, in the way her pupils dilated, in her body language.
And when we came together it would be explosive, consuming. What she didn't know but would soon find out was that I'd marked, claimed her.
And once I licked it… it was mine.
*Cover Design by: @Designs by Dana