I would like to Invite all of you to participate in the first ever Buzzing about Romance 2021 Reading Challenge. 
I love the idea of a reading challenge and maybe stepping outside of our reading box. We will ask that you post on the last Friday of each month and we will also check in with you on that day and provide you with the next month's prompt and graphic.
It can be done with a simple Instagram post. Just make sure you tag us and use the Hashtag #BuzzingRomanceChallenge
Carolina is kind enough to make graphics for us to use and will keep us all updated each month.   We encourage you to invite others to be a part of the reading challenge they do not have to be part of Bookcase and Coffee Patreon. 
First Up Jan- Read A Book You saw on someone else's bookshelf.
Make sure you connect your Discord user to patreon so we can share recs and keep each other accountable.
If you would like to receive Monthly Check in Emails please fill out the information below! We will also send you the latest graphic for the next month on the last Friday of each month.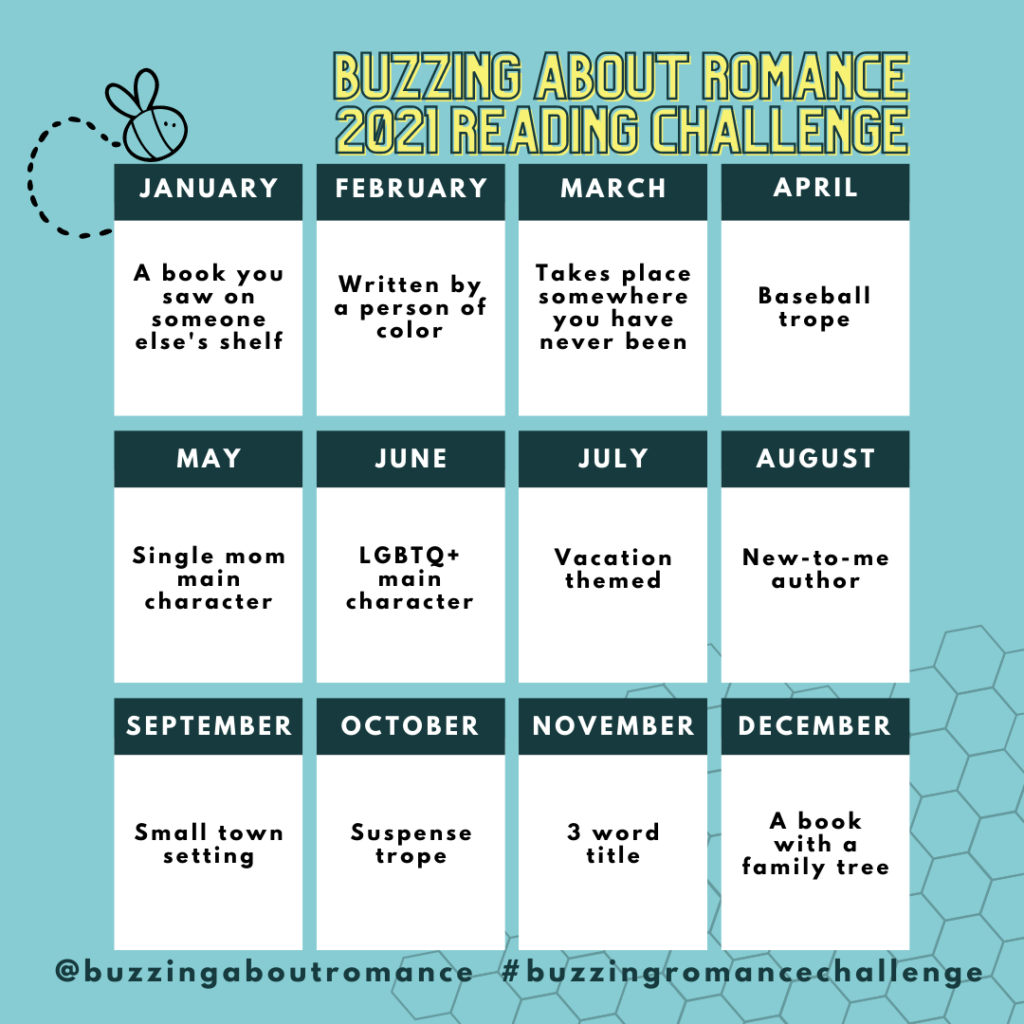 No Fields Found.