Drinks with the Bees TopShelf Awards Episode 27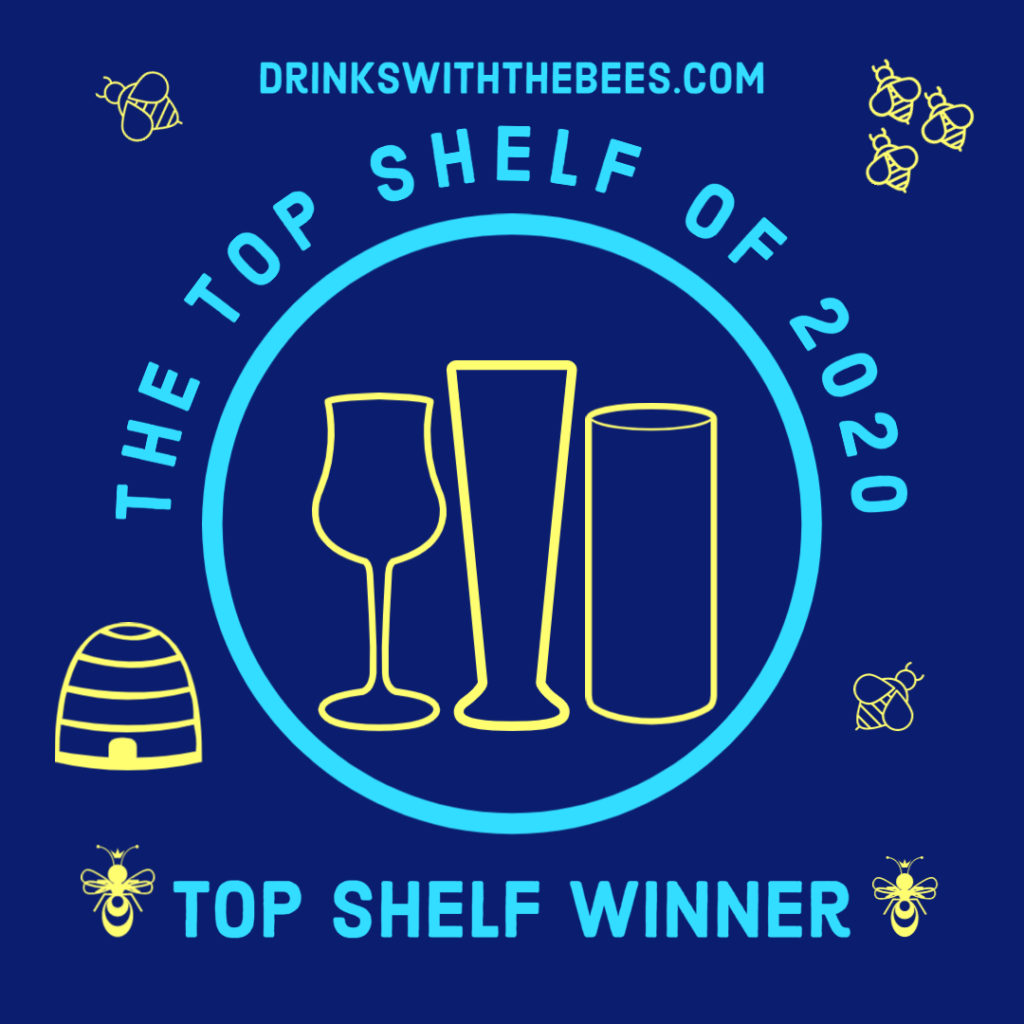 Drinks with the Bees TopShelf Episode (Episode 27) : On this Episode we are sharing the winners of our 2020 TopShelf Award.
The Bees are joined by our co-host from Another Round , Katie along with several members of the Drinks with the Bees Patreons.
Over 800 fans of Romancelandia voted for their favorites in the following Categories:
Best/Unique Meet Cute (sparks) ( What book for 2020 has the Best or Unique Meet Cute)
Best Couple (Which Couple Captured your heart and had you rooting for them.)
Best Kiss (Which Characters have the most amazing kiss of the year)
Best Athlete (which sports romance from 2020 was the best )
Best Performance by a Rock Star (We are visiting the Rock Star Romances of 2020, tell us who your favorite was)
Silverest Fox (Which Silver Fox Romance was the best of 2020. Which Silver haired man captured your heart and you are still dreaming about)
Best Girl Friend 2020 (A Female lead in a story that stood out to you)
Best Book BoyFriend of 2020 (Which Male lead do you still dream about.)
Best Kick in the Gut Break Up (which couple brought tears to your eyes when they broke up. He had your stomach dropping to your toes as they parted way)
Best on Page Team. (The Best Friend) (which set of friends were the most memorable for you.Whose best friend would be your best friend)
Best Villain in a book (that antagonist character that caused the most havoic for the couple)
Best Scene Stealer (It could be a pup, a child or grandma, just someone who isn't one of the main character, who captured your heart wanting more from them)
Best Breakthrough Author (What New on the Scene Author is your favorite. This is a category for any author who released their first book from November 1, 2019 – November 1, 2020 )
Best Ensemble of 2020 (Cliff Hanger) (Which duet or Trilogy of 2020 was the best for you. This is a series of book that comes to us in parts and takes several books to complete the story)
Best Reunion (resolution) (which book had that best coming back together moment)
Steamiest Connection (best sex scene) (Which Book had the steamiest sexiest hottest sex scene of the year)
Best laugh out loud moment (Which book had you laughing at the antics on the page. Which Character had the sassiest of one liners)
Each Book Nominated must have been published between November 1, 2019 – November 1, 2020 (Authors are welcome to nominate their own works for consideration)
The Winners are……………
Final Thought: A special Thanks to the Ladies who joined us to make this episode awesome! Also a Thank you to you the listeners for helping us share our love of romance. For just being awesome and supporting us. I also want to take a moment and thank the authors that have given us their time and shared their stories.
Also a special shout out to Mike and Kyle. Without the support of our spouses Brittni and I would not be able to have done any of this. These guys live in our crazy 24/7. But for this they have taken over bartending duties, bedtime duties and production.
Katie, has joined Brittni and I to not only bring you Another Round but she is always willing to jump in and have our backs, love you girl and thanks for being awesome!
I can't wait for the chaos and awesome that awaits us in 2021.
Patreon update: Huge Shout out to all of the awesome amazing humans that have joined us on our Patreon not just this episode but also those who come to Drunk book club and support all the crazy that is Drinks with the Bees.
Christina, Leah, Allison, Kelly, Carolina, Amanda, Lindsey, Danica, Shauna, Nikki, Julia, Carrie, Brittney, Laura, Demi, Mindy, and Heather!
Drunk Book Club: Jan 2 8p CST. We are reading If you Were Mine by Melanie Harlow and she will be joining us. Want in? Details on the website to Join Drunk Book Club.
Where you can Find us.
Patreon: https://www.patreon.com/drinkswiththebees
Facebook: https://Facebook.com/drinkswiththebees
Instagram: @Drinkswiththebees

tunes | Spotify | Stitcher | Google | RSS Feed
Music by Cambo
All inquires about the podcast or interested in us reviewing your book can be sent to [email protected]