INSATIABLE BY RHYS EVERLY OUT TODAY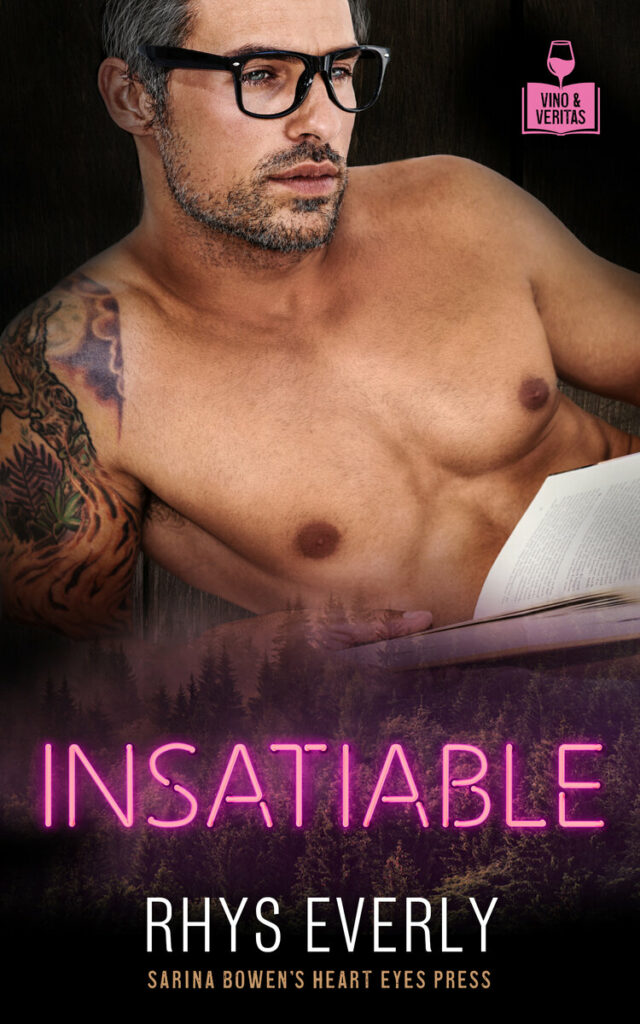 About the Book:
It was just a bet . . . until feelings got involved.
This job sucks but someone's got to do it. My readers expect me to chronicle my very real, very steamy encounters in my novels. I'd never want to disappoint my fans, but the creative well has run a bit dry. Burlington, Vermont, seems like a good place to fill it up. This town offers a tempting array of artists, craftsmen, farmers, lumbersexuals . . . and so many beards.
But no one prepared me for Brody. He's young. He's hot. He's definitely a grump. And he's getting under my skin. Where I want him is under my bedsheets.
When my friend bets I'll never be able to get Brody there, I make winning my mission. Turns out being with Brody is more than a plot device. He's so very wrong for my life . . . but is he right for my heart?
Insatiable is a standalone book in the Vino & Veritas series by Heart Eyes Press and contains a big/small, grumpy/sunshine pairing, a bed-hopping author, a jilted sugarmaker and a reluctant fake relationship.