Ep. 77 A Season of Rabbit Holes with Author J Saman
On this episode of Buzzing about Romance Becky and Leah sit down with author J Saman. They chat with Julie about her feisty heroines and sexy alpha heroes with heart. They all discuss rabbit holes of reading when you find a new author who has a great back list of books. Of course they discuss Becky's summer of Saman that has turned into the Year of Saman.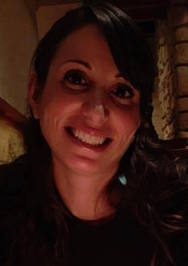 Meet J Saman.
Julie Saman is a USA Today bestselling author who is addicted to Diet Coke, sour candy, and indie rock. She swear way too much (especially after a glass of wine) and have a penchant for sarcasm (or so her husband and children like to tell her). Oh, and she has also written/published more than 20 romance books!

She is a lover of second chance romances, enemies to lovers, and the perfect amount of angst. LOVE the angst. She is best known for writing contemporary romance filled with smart, strong women, and sexy alphas who have a softer side – especially for their women. And Hot, hot steam without being over the top.
Where to find Julie:
website: http://jsamanbooks.com
NL: https://www.subscribepage.com/jsamanbooks
Amazon: https://www.amazon.com/J-Saman/e/B01FOIUR46
Facebook: http://facebook.com/jsamanbooks
IG: http://www.instagram.com/jsamanbooks
Reader Group: https://bit.ly/JSamanReaderGroup
Book of the Week:
Leah: My Unexpected Surprise by Piper Rayne
Becky:  Stone Cold Notes by Julia Wolf 
Clear the TBR Challenge. We have 3 Thursday discussions left on our discord channel.
12/16 Knot My Type Evie Mitchell
12/23 American Queen Trilogy by Sierra Simone
12/30 The Sinner by Molly O'Keefe
You can find details on our website.
Do you have a topic you think we should talk about? We are always looking for new episode ideas and we would love to hear from you? Send us an email at [email protected]
Next Up (what we are discussing next time):  It is Part 1 of our Buzzing about Romance Yearly Wrap up and joining us are the Buzzing about Romance Librarians.  We are going to find out about their year of reading. Trends they noticed and things we should be expecting in 2022.  

Patreon: https://Patreon.com/bookcaseandcoffee
Facebook: https://Facebook.com/buzzingaboutromance
Instagram: @buzzingaboutormance
Music by Cambo
Itunes | Spotify | Stitcher | Google | RSS Feed