Double Cover Reveal: The Dillon Sister Duet
Deathly by Brynne Asher
Releases April 20, 2021

I'm a fraud.  Or an imposter.  I'm certainly a hypocrite. 

I offer advice for a living. Encourage my patients to make wise decisions—help them help
themselves to walk through life stronger, healthier, happier.  
 
Isn't that the goal?  To live our best lives?
 
If only I practiced what I preach.
 
I wasn't always like this.  Every move I make lately is the opposite of smart.  These questionable
life choices are a new development.  
 
They started the day a certain Vitale barged into my life.  
 
Brand Vitale might look like a hero to the rest of the world, but looks can be deceiving.  
 
I'm driven by obsession for a man who's turning out to be dark, dangerous, and downright
depraved.  
 
And I don't care.
 
Because, sometimes, depraved, debauched—hell, or even deathly—is the only option.
Preorder Deathly by Brynne Asher – mybook.to/DeathlyBrynneAsher
Add Deathly to your TBR – https://bit.ly/3hpPpMd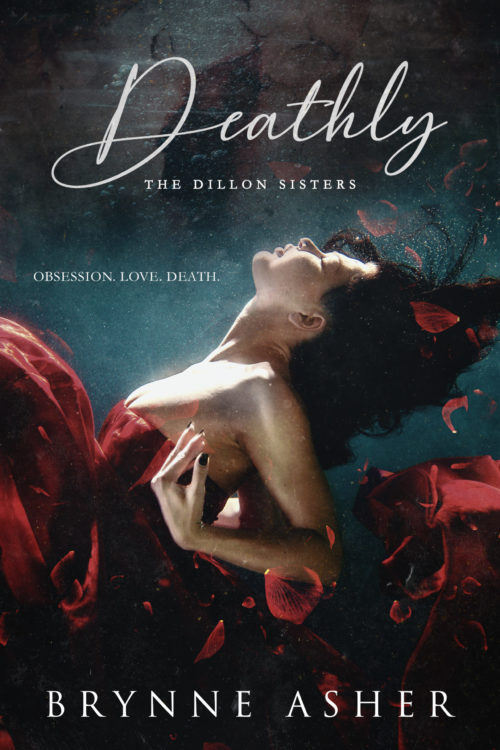 Damaged by Layla Frost
Releases April 27, 2021

I'm effed up. A hot mess. Haunted
Damaged.
But he doesn't think so.
He thinks my imperfectness is what makes me perfect. He loves my flaws. My quirks.
My scars.
He wants to protect me. See me happy. Make me alive. He wants to give me everything I need,
no matter how twisted and wrong and depraved.
He needs me to need him.
Which makes me wonder…
Is he damaged, too?
Preorder Damaged by Layla Frost – mybook.to/DamagedDillon
Add Damaged to your TBR – https://bit.ly/3pEKxpv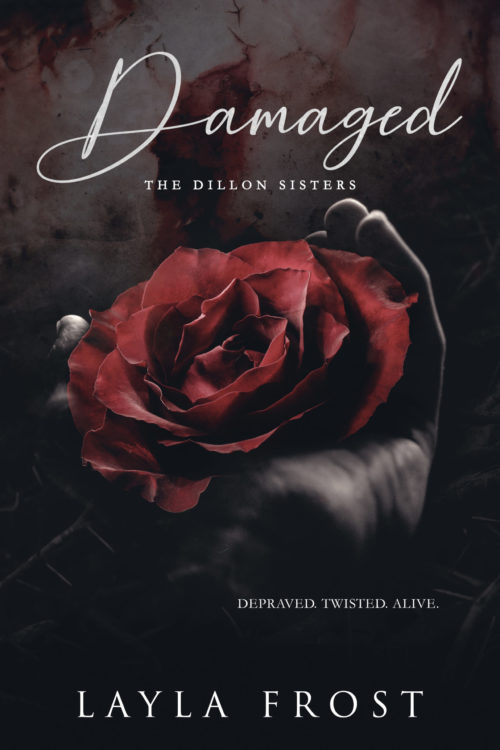 Meet Brynne Asher
Brynne Asher lives in the Midwest with her husband, three children and her perfect dog. When she isn't creating pretend people and relationships in her head, she's running her kids around and doing laundry. She enjoys cooking, decorating, and shopping, always seeking the best deal. A perfect day in "Brynne World" ends in front of an outdoor fire with family, friends, s'mores, and a delicious cocktail.

Meet Layla Frost
Layla Frost has always been a rebel. A true badass.
Growing up, Layla used to hide under her blanket with a flashlight to read the Sweet Valley High books she pilfered from her older sister. It wasn't long before she was reading hidden Harlequins during class at school. This snowballed into pulling all-nighters after the promise of "just one more chapter".
Her love of reading, especially the romance genre, took root early and has grown immeasurably. 
In between reading and writing, Layla spends her free time rocking out(at concerts, on the couch, in the car… Anywhere is a stage if you get into it enough), watching TV(the nerdier the better!), and being a foodie. Though she lives in NY(the state, not the city), she's an avid Red Sox fan.