𝗦𝘁𝗼𝗻𝗲 𝗖𝗼𝗹𝗱 𝗡𝗼𝘁𝗲𝘀, 𝗕𝗼𝗼𝗸 𝟮 𝗶𝗻 𝘁𝗵𝗲 𝗦𝗲𝗮𝘀𝗼𝗻𝘀 𝗼𝗳 𝗖𝗵𝗮𝗻𝗴𝗲 𝘀𝗲𝗿𝗶𝗲𝘀 𝗯𝘆 𝗝𝘂𝗹𝗶𝗮 𝗪𝗼𝗹𝗳 𝗶𝘀 𝗟𝗜𝗩𝗘!
🖤🖤 ℍ𝕆𝕋 ℕ𝔼𝕎 ℝ𝔼𝕃𝔼𝔸𝕊𝔼 🖤🖤
𝗗𝗼𝗻'𝘁 𝗺𝗶𝘀𝘀 𝘁𝗵𝗶𝘀 𝘀𝘁𝗮𝗻𝗱𝗮𝗹𝗼𝗻𝗲 𝗿𝗼𝗰𝗸𝘀𝘁𝗮𝗿 𝗿𝗼𝗺𝗮𝗻𝗰𝗲!
#𝟭-𝗰𝗹𝗶𝗰𝗸 𝘁𝗼𝗱𝗮𝘆!
BLURB
They called him Stone Cold.
Once upon a time, I called him my pen pal.
When I wrote to Callum Rose five years ago, I never expected a response. He was an up and coming rock star, afterall, and I was just a shy seventeen-year-old. He did write back though, and through hundreds of emails, we became best friends.
Until the day we unknowingly broke each other's heart.
It's been three years since our last email. I'm all grown up with a new job at Good Music, and finally have my act together. But then Callum Rose walks in the door, and I'm instantly thrown back to the days when he meant everything to me.
The thing is…he doesn't know who I am. He's never seen my face. And this Callum Rose lives up to his stone cold reputation.
That is, until one night, he sees me in another man's arms, and decides to claim me. Then there is nothing cold about him.
Callum becomes a man on fire for me, introverted, awkward, chubby Wren Anderson. He's obsessive, possessive, and kind of stalker-y—and I like it…a little too much. The problem is, he still doesn't know I'm the girl who walked away from him or the reason behind it, and I'm afraid when he finds out, I'll be right back in the cold again.
Add to your Goodreads TBR: https://bit.ly/SCN-GR
PURCHASE LINK
Universal: mybook.to/StoneColdNotes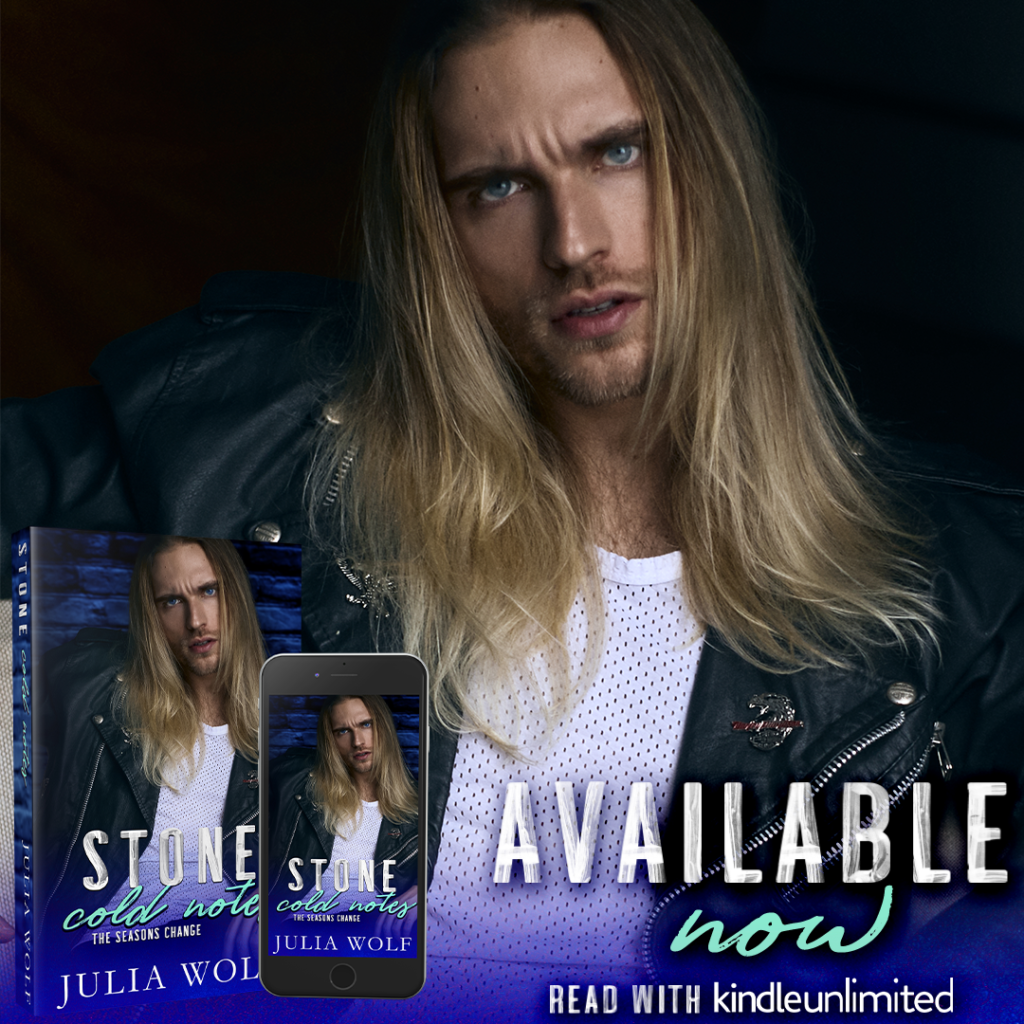 Read Falling in Reverse, Book 1 in the Seasons of Change series!
Amazon Universal ➞ mybook.to/FallinginReverse
ABOUT THE AUTHOR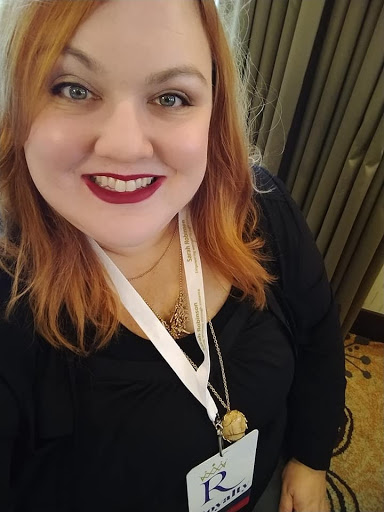 Julia Wolf is a lover of all things romance. From steamy, to sweet, to funny, to so dirty you'll be blushing for days, she loves it all.
Formerly a hair stylist, she spent years collecting stories her clients couldn't wait to spill. And now that she's writing full time, she's putting those stories to use, although all identifying characteristics have been changed to protect the not-so-innocent!
Julia lives in Maryland with her three crazy, beautiful kids and her patient husband who she's slowly converting to a romance reader, one book at a time.
AUTHOR LINKS
Facebook | BookBub | Instagram |Twitter | Reader group | TikTok